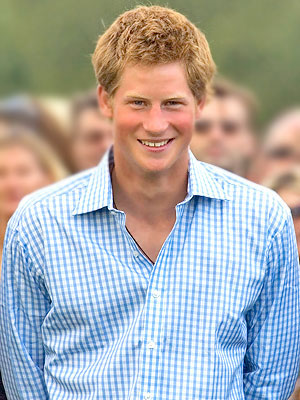 well golly! i had started this post about gammer's new boyfriend and no sooner had I begun to type when she found another one! she's boy-crazy, i tell you!
it all began with the new issue of Majesty magazine. gammer found a dashing photo of prince harry and when I told her he's my boyfriend, she said, "oh no! you saw him but i'm older." we had a good-natured and giggly squabble over who gets to be harrys girlfriend; gammer won. :(
and then there was novak. the djoker (http://www.youtube.com/watch?v=kxNulLN8qFQ) won his match at the us open today so he's currently being interviewed by darren cahill (ooh la la) and hannah storm. gammer took one look at novak and gasped, "who is that?!", hid her face behind her magazine and peeked at me and asked if he's married. i told her he is not, she pondered that for a minute, and then said, "well, i'll let you have him."
generous girl, my gammer. :)